About the Model
1/12 scale plastic assembly model kit. Length: 350mm, Width: 152mm, Height: 83mm. Highly detailed 5-liter V8 engine can be removed even after assembly. Suspension features upper arms, lower arms, and radius arms as well as metal coil springs to enable movement just like the actual car. Semi-pneumatic rubber tires with realistic tread patterns included. The unique gull wing doors can be operated with door levers. Front/rear cowlings are removable to showcase the internal mechanisms. Cockpit area features an accurately rendered instrument panel.


Features include:
Operable gull wing doors and removable front & rear cowlings.

V8 engine is realistically reproduced with aluminum air funnel parts.

Working steering wheel is linked to the front wheels. Front end features a photo-etched radiator core.

Cloth-like seatbelt material and photo-etched seatbelt buckles are included to reproduce realistic cockpit.

Rear suspension has upper, lower, and radius arms as well as metal coil springs to enable movement.

Included are photo-etched parts to depict brake discs, radiators, front canards, tail flaps, and front air intake covers.
You may be required to fold the photoetch in this set, but if you have one of the Hold & Fold photo etch benders from The Small Shop, then this will be an easy process. They have a variety of benders for sharp corners as well as rounded corners and in many different sizes.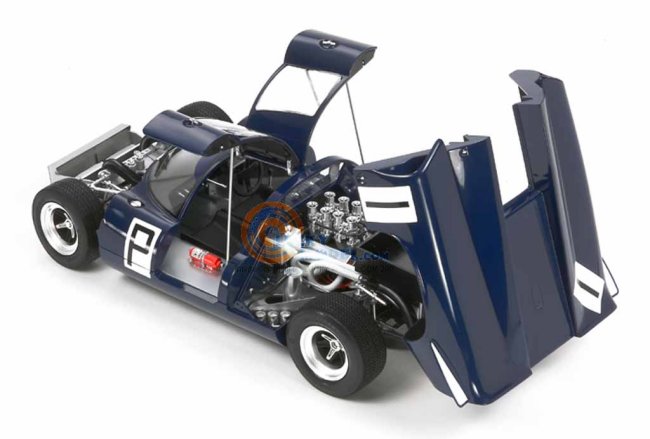 This detail set is available directly from Lucky Model.com.
Lucky Model.com is an online hobby shop that prides itself in it's well deserved reputation among the modelling community for excellent service and a wide selection of products.
Go to this link to buy this item
Steve Bamford
Click on images below to see larger images